We are in the final phases and need your help to get us through post-production and across that finish line.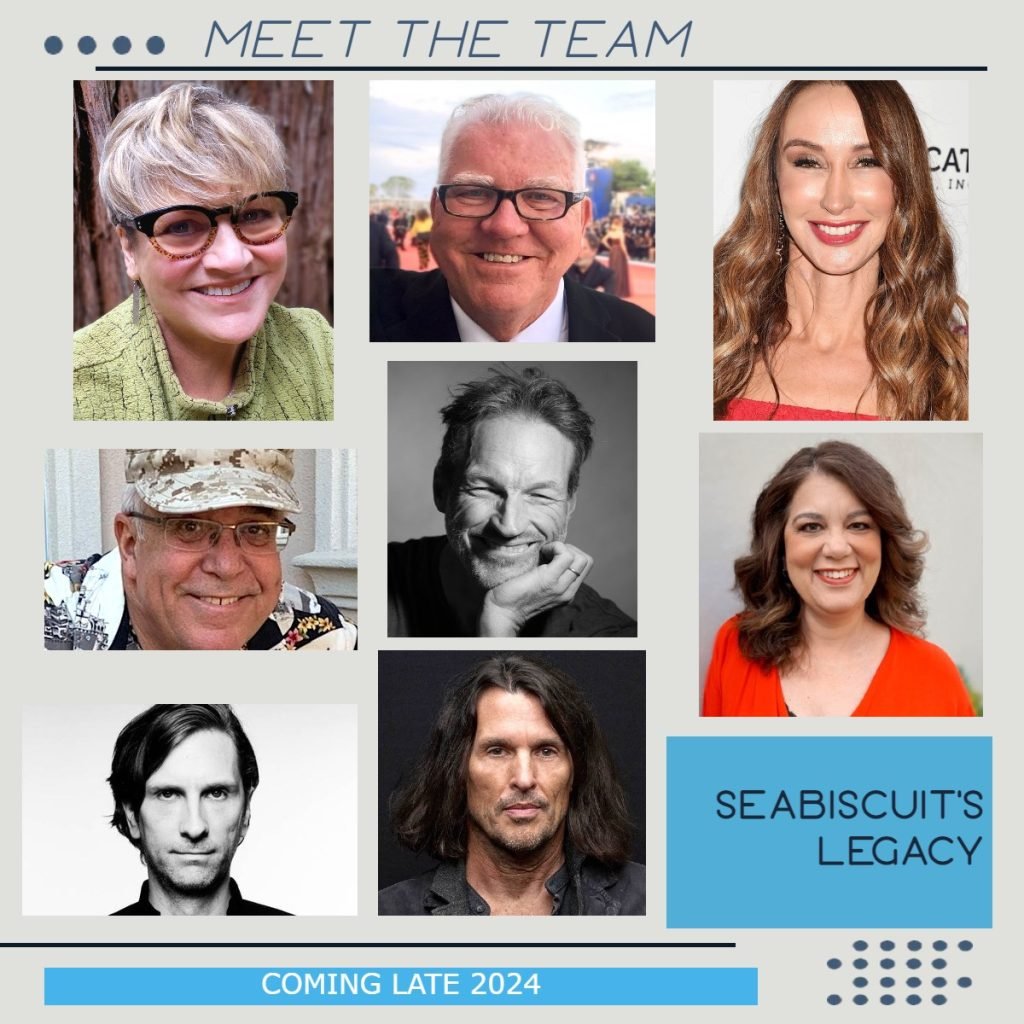 Please visit our 501 (c) (3) fiscal sponsor's page https://www.seabiscuitheritage.org/support-us/ and donate to our project!!!  Please note that your donation is "for Seabiscuit's Legacy documentary."   SEABISCUIT'S LEGACY – A heartwarming journey through the extraordinary legacy of treasured racehorse Seabiscuit, weaving a story of courage, hope, and healing from past to present and illuminating the transformative power between horses and humans. 
  ***It's all about the kids and supporting the 3 charitable organizations to continue doing good in their communities (see https://SeabiscuitsLegacy.com for details.)***
Meet New Team Members – Seabiscuit's Legacy!
Join us in welcoming our newest team members –  Exec. Producer Col. Michael C. Howard (Ret.) (great-grandson of Seabiscuit's owner. left middle), Composers David Bertok (score, lower left) & Eric Allaman (theme music, lower center), Cinematographer Steve Pitre (center), who has been filming with us since the summer, & Editor Sarah LaSpisa (lower right)! They all join Producer, Writer, Exec. Producer Leigh Anne Lindsey, Director, Producer, Writer Nadia Jordan (upper right), and Producer, Writer Dr. John Osborne (upper center.)