Seabiscut's Legacy – Film Blog
There were three people closest to Seabiscuit: his owner Charles S. Howard, jockey Red Pollard and trainer Tom Smith who were transformed and uplifted from a place of hurt to a place of hope and healing. We  will show that part of history, the celebrities surrounding them and how there are similarities today that continue on at the Home of Seabiscuit, Ridgewood Ranch.  We hope you'll join us  and follow us on our year-long endeavor as the story unfolds.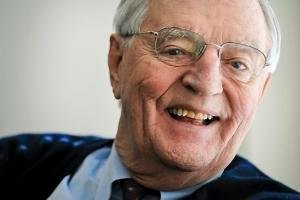 Former Vice President Walter Mondale, in a show of support today, signed a release to use footage taken of him during the Seabiscuit stamp dedication at Ridgewood Ranch in 2004. We will use this in our new promotional trailer, and possibly in the film. We'll be...