SEABISCUIT'S LEGACY
Seabiscuit's Legacy is a feature-length documentary based on the positive, healing transformation Seabiscuit and the Howard family not only had on each other (and on a nation suffering from the Great Depression), but how they continue to have a positive, healing impact today on a rural Northern California community of Willits where The Home of Seabiscuit, Ridgewood Ranch, is located. From the past to the present, we will show how loss, love, faith, hope, courage, the healing horse-human connection, and the indomitable spirit of Seabiscuit continue to help with the positive transformation of this rural community where celebrities of the past would visit.
Ridgewood Ranch is where the famous underdog racehorse recuperated with his rider, Red Pollard, after near-death injuries to return and win his final race in 1940. He retired to Ridgewood where new Little Biscuits began to thrive in the rugged hills and pastures. Today, Little Biscuits are growing again through a program created by Jacqueline Cooper (former President of the Seabiscuit Heritage Foundation) and husband Tim.
Over the years, the Church of the Golden Rule (which owns the property) has been involved with the preservation of the buildings and the conservation of the land, thanks to one key man who passed away at the end of 2021, Tracy Livingston. His daughter, Erin Livingston Holzhauer, continues on with the Seabiscuit Therapeutic Riding Center, an equine therapy program that helps special needs kids and military veterans.
Also on the ranch is a community garden which supplies organically grown food to cancer patients and their families. Another organic community garden in nearby Willits supplies the local hospital, Adventist Health-Howard Memorial, which was originally built in memory of the son Charles Howard lost at age 16 on the ranch, Frankie. In 2015, that small, rural hospital transformed into a $65M state-of-the-art facility, in front of which stands new bronzes of Seabiscuit, Charles Howard, and Doc Babcock (who tried to save young Frankie) and which provides healing medical services to a wide Northern California community. This rural hospital with its patient-first approach and top medical doctors achieved a place among the top five hospitals in the Adventist Health System nationwide.
Woven through this story is the special connection between horses and humans. This feature-length inspirational documentary shows how a ridiculed and ungainly horse managed to beat the odds and win race after race after receiving unique training and care from a new trainer whom Charles S. Howard found to care for his new racehorse. And when Seabiscuit's career was seemingly over due to injury, he made an amazing recovery to win the Santa Anita Handicap.
Ridgewood Ranch in Willits, California, where Seabiscuit was stabled, had a lot to do with his success. Yes, it was a destination for many movie stars. Celebrities like Bing Crosby, Clark Gable and Carol Lombard, Shirley Temple, and John Wayne. (Bing and family were frequent guests at the ranch which led to a joint racing stables with Charles's son Lindsey. Shirley Temple learned to swim in the pool at the Howard House and John Wayne would preview some of his movies in the house.) But it also provided the perfect milieu for healing and inspiration.
Owned by millionaire Charles Howard, the Ranch was beautiful, but remote. Because of no local medical facility, he lost his young son, Frankie, in a freak accident at the Ranch. This was a hard blow for Howard, and he immediately began the building of the Frank R. Howard Memorial Hospital in memory of his son, and as a help to all nearby residents.
This desire for healing sets the tone for the Ranch itself. As a balm, he became an avid fan of horse racing, and developed the Ranch into a horse stables. With his second wife, Marcella, also a horse enthusiast, they discovered Seabiscuit in a race at Boston's Suffolk Downs. They immediately fell in love with the horse. Their trainer, Tom Smith, saw a lot of possibilities. They soon discovered, however, that Seabiscuit was a troubled horse. He had been abused, neglected, and mistreated. His distrust of humans made him uncooperative, mean, and dangerous. Smith, also coping with his own neglected status among trainers yet skilled in the ways of natural horsemanship, immediately gave Seabiscuit the freedom he desired. Smith and the Howards wanted the horse to succeed. And Seabiscuit felt the change. He suddenly had friends. with the help of Smith's approach to training, where natural horsemanship practitioners agree that teaching through pain and fear do not result in the type of relationship that benefits both horse and handler. The object is for the horse to be calm and feel safe throughout the training process. A horse that feels calm and safe with his handler is quick to bond with that person, and the results can be remarkable. This friendship and care was what made Seabiscuit a phenomenal success. The special connection that's possible between horses and humans.
Seabiscuit was propelled by the love of his owners, trainer, and his main jockey Red Pollard; however, their lives were all healed in some way through their connection with him. And the background for all of this was Ridgewood Ranch. We want to show how the dynamic of Seabiscuit and his owners reveals what's possible between horses and humans.
Not only will we illustrate this aspect of the Seabiscuit story, but we will interview experts in the fields of equine therapy and animal communication. We will look at Ridgewood Ranch today. Surprising it is still a stables where Seabisuit's Legacy of healing and overcoming the odds is very present. It has an equine therapy program of its own, a land conservancy program, a healing community garden, and a Foundation for the preservation of Seabiscuit history. In its stables currently are two horses directly in the Seabiscuit lineage.
What Seabiscuit started is still going strong. And the emotional value of the horse-human connection is now widely supported. It's about trust and truth. In this feature-length inspirational documentary, we weave a story of courage, hope and healing from the past to the present making Seabiscuit's Legacy a film like no other story about the famous racehorse.
Seabiscuit's jockey Red Pollard once said, "You know, everybody thinks we found this broken-down horse and fixed him. But we didn't. He fixed us; every one of us. And I guess in a way, we kinda fixed each other too."
Join us on our journey! Submit your contribution today and help us bring this uplifting film to the big screen and online streaming services for audiences worldwide!
Seabiscuit's Legacy – Coming Soon!
Leigh Anne Lindsey
Producer | Editor | Writer | Voiceover Artist
Leigh Anne Lindsey is a producer, videographer, editor and voiceover artist who is a horsewoman and part-owner of several hundred acres of the original sixteen thousand-acre "Home of Seabiscuit" in Mendocino County. She is working on several film & audio related projects. She has filmed and edited tourism shows, commercial videos, and Mendocino Film Festival promo videos and interviews with filmmakers and celebrities. She volunteered four years for public radio station KGUA 88.3FM in Gualala as a producer, editor, and on-air host.
Earlier in life when living in Colorado, she was a photojournalist and a rock radio DJ who produced radio commercials and edited films for TV. Later, while living in Silicon Valley, she helped tech entrepreneurs flourish through sales & marketing, strategic alliances, & venture capital fundraising efforts.
She currently lives and works amongst the redwoods with her black cat Onyx and black and white paint horse Jax along the rugged Northern Sonoma County CA coast.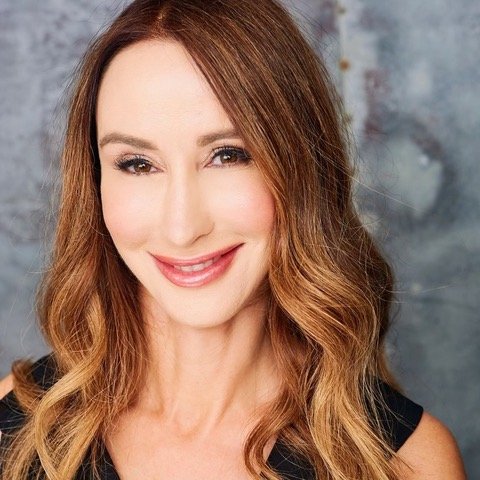 Nadia Jordan
Producer - Fluffy Cat Productions
The New Director-Producer of Seabiscuit's Legacy
Nadia Jordan is an award-winning filmmaker born and raised in London. Having grown up within a family that owned horses she has a deep affinity for them and her first job was with the only live broadcaster of horse racing in the UK! She moved on to produce TV and film for some of the most renowned British broadcasters, including BBC, ITV, and Channel 4.
Shortly after relocating to Los Angeles, Nadia set up Fluffy Cat Productions, with a mission to create content offering original voices in uniquely told stories, thought provoking, and inspirational themes. Her first feature – FOR THE LOVE OF GEORGE – which Nadia produced, co-wrote and co-directed, starred Rosanna Arquette, Tate Donovan, and featured George Clooney. The film won numerous awards and was released worldwide.
Nadia co-wrote and is set to direct the Black List featured comedy/drama feature WELL-BEHAVED WOMEN, which she will produce alongside Academy Award winners Paul Brett (THE KING'S SPEECH) and Cathleen Sutherland (BOYHOOD). She will team up with Paul Brett again for the true coming-of-age feature THE LONGEST TRAIL, which she co-wrote and will also direct and produce.
A graduate of the Sundance Directing Lab, Nadia is a visionary director, whose meticulous attention to detail is apparent in every aspect of filmmaking. Her former directing work also includes plays, music videos, band tours, and short films, such as the multi-award winning "Evelyn & Elmer." Nadia is a member of the Directors Guild of America and the British Academy of Film & Television Arts.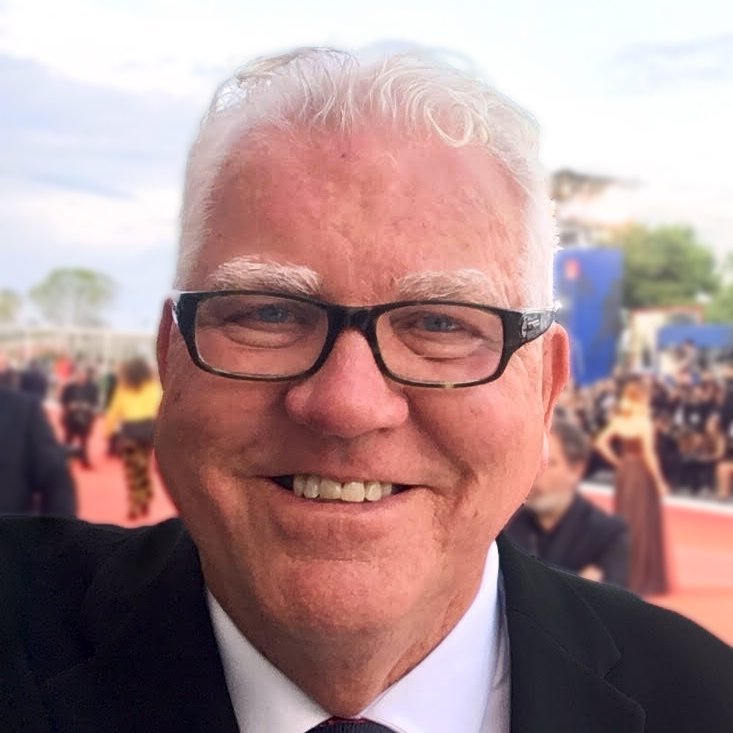 Dr. John Osborne
Producer | Writer
A retired film professor, John Osborne has worked as a PA and Location Scout on several mainstream and independent films, making him familiar with production costs and film crews. He has a film production company in Mendocino, California, and is working on four documentary projects. As the Associate Programmer for the American Documentary Film Festival (AmDocs) in Palm Springs, California, John travels throughout Europe seeking films for AmDocs. He is familiar with many film festivals as well as the international film market. Because of his film production work, his programming work at AmDocs, and his role as an interviewer at the Mendocino Film Festival, he has made at lot of contacts in the industry. John is a producer on a recently completed film, and is now involved in a producer capacity with several films.
My wife Lynn & I are proud to endorse the producer's endeavors to create an inspirational documentary about the historical events which surrounded a little horse named Seabiscuit.
My great-grandfather would have been pleased that it will benefit special needs children who gain healing through horse therapy, the gardens which feed the patients at the nearby hospital first built by my great-grandfather, and the Seabiscuit Heritage Foundation so that generations to come will continue to be touched by his indomitable spirit.
We proudly support the production of Seabiscuits Legacy as it portrays a story of courage, hope, and healing. We believe Seabiscuit's owner Charles Howard – who helped build the original hospital in 1928 – would be thankful for the ongoing attention and positive impact Seabiscuit continues to have all these years later. Our mission at the Frank R Howard Foundation (based on Howard's vision) is to establish, promote and support programs that maintain, as well as improve, health care for the community of Willits and the entire Northern Mendocino County area.
Seabiscuit was one of the greatest racehorses that ever lived. He was a beloved popular icon of the 1930s, a rags-to-riches hero who captivated and uplifted a nation, stricken by the Great Depression.